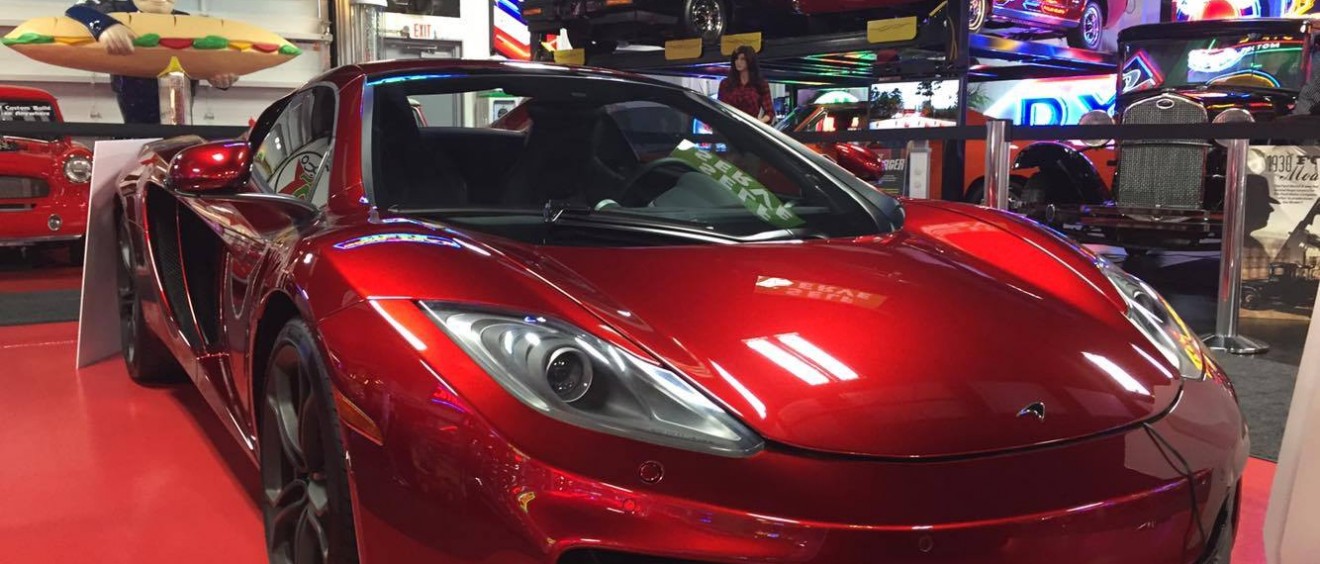 The McLaren MP4-12C
If you visited the museum then chances are this beauty caught your eye.
The 2014 McLaren MP4-2C features a carbon fiber composite chassis and is powered by a 3.8 Liter V-8 engine. It can go 0 to 60 in 2.9 seconds. It is crazy fast with top speeds of 205 miles per hour!
Our McLaren has a 7 speed dual clutch, automatic with manual shifting mode.
This car is not only fast but it's beautiful too.
I would say you don't want to over look this beauty but I'm pretty confident you can't.