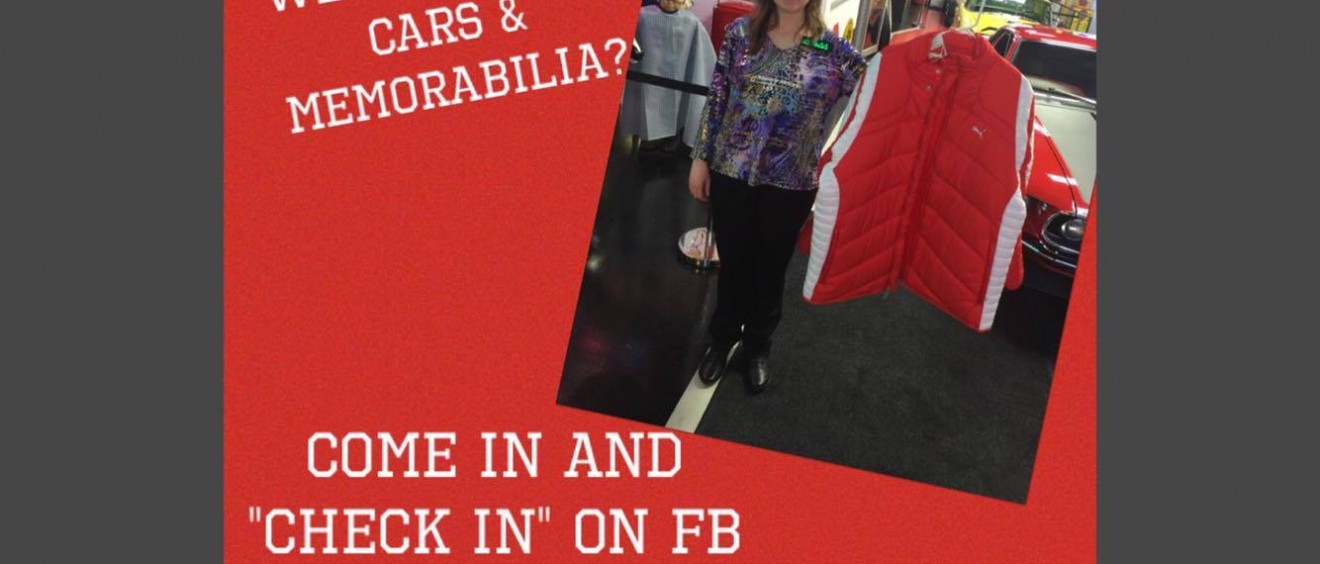 The month is half way over but you still have plenty of time to visit the DREAM CAR MUSEUM and enter into our giveaway.  This month we are drawing to win an Authentic Ferrari Racing Jacket.
Here is how you will do it.
We recently made some changes in the museum and added not only some new cars but some new memorabilia.  All you have to do to enter is visit the museum and check out our new additions.  Then take a picture of you and your favorite addition and use it to "Check In" on Facebook.
Need help? Don't have a cell phone? That is okay, the Museum Curator on staff would LOVE to help you out by taking your picture and uploading it to our page for you.
Drawing will be held on March 31st!