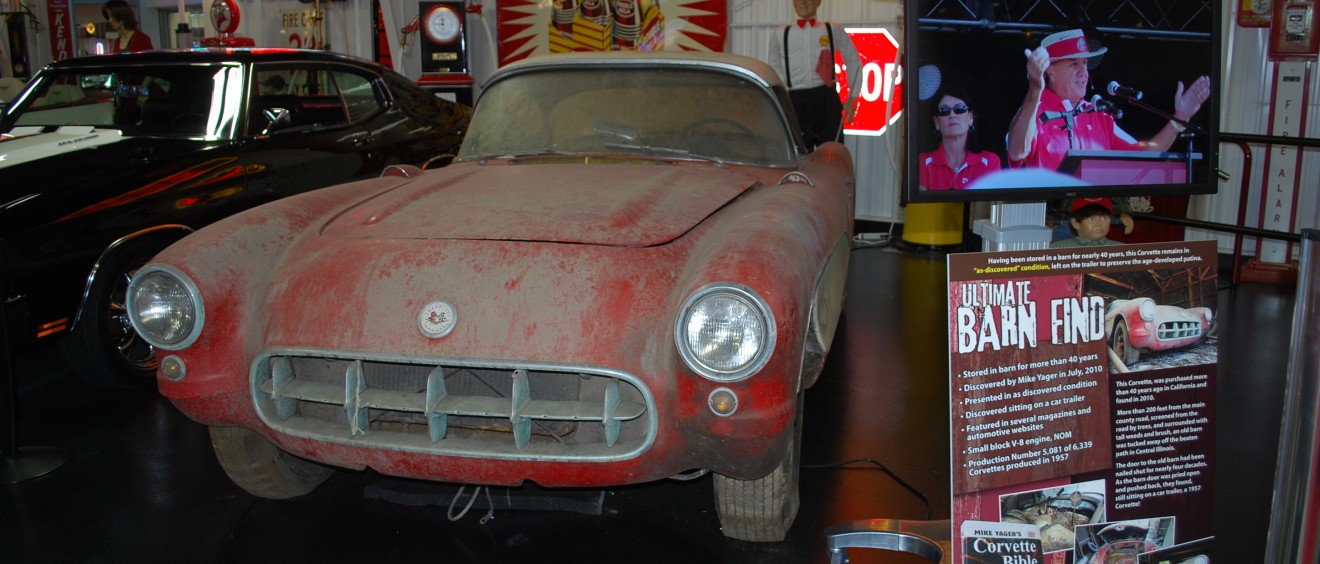 Having been stored in a barn for nearly 40 years, this Corvette remains in "as discovered" condition.
This Corvette, was purchased more than 40 years ago in California and was found in 2010 by Mike Yager. It was discovered more than 200 feet from the main county road off the beaten path in Central Illinois.
It was hidden from the road by trees and brush and surrounded by tall weeds. It was the inspiration to his book, "Corvette Bible", and was featured in several magazines and automotive websites.
The door to this barn had been nailed shut for all of that time, nearly four decades. Still sitting on a car trailer when they opened it up was a 1957 Corvette.
This particular Corvette had a production number of 5,081 of 6,339 produced in 1957. It has a small block V-8, NOM.
Head on into the Dream Car Museum an take a look at it in person and don't worry, we removed the dead squirrel so it wouldn't stink. 🙂