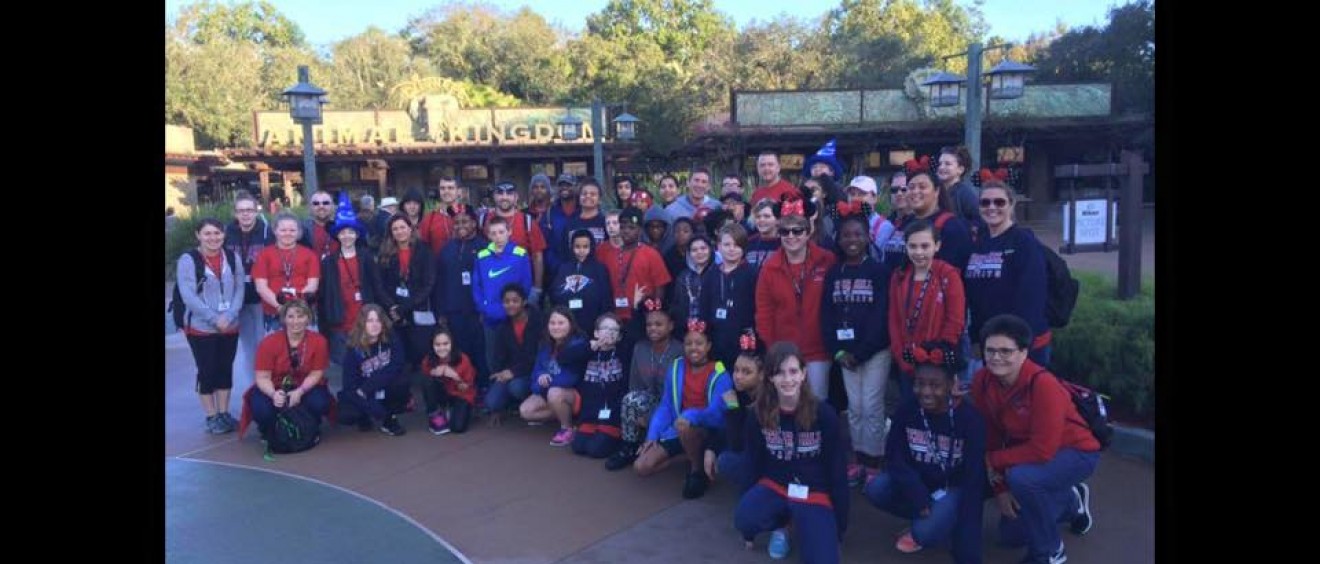 That is exactly what forty extremely happy Cedar Hall and Glenwood Leadership Academy Students will always believe thanks to the effort of some really amazing people.
This Fall the Dream Center and Cops Connecting with kids held a fundraiser on the opening day of the museum. It was the Dream Big weekend!  This fundraiser along with others like a spin-a-thon and a rummage sales raised enough money to send these hard working children on a trip of a lifetime. An all expense paid trip to Disney World in Orlando Florida.
Many were involved in the fundraising efforts but a few names that always kept popping up to me were our Chief of Police Billy Bolin and Office Jason Cullum.  These two seemed to be in the center of all the effort and all of the fun times at Disney too.
I was browsing through the pictures they were posting these last few days and couldn't help but think that the community needed to see what could happen when they pull together.  This is amazing people.  Can you imagine the memories these children will hold dear in their hearts forever.
There were some wonderful pictures and heart felt posts online I wanted to share with you.   I hope this touches your heart as it has touched mine.
"So if you're eating in a restaurant and forty excited middle school kids come in, what would your reaction be? We just left the Golden Corral in Clarksville, TN. Our kids are extremely well behaved. Several adults complimented them and one man wanted to donate money after hearing what we're doing. We told him the trip was funded and thanked him, then he heard one of the kids forgot pajamas and he gave us $20 to buy the kid some new pajamas. The magic has begun!" – Billy Bolin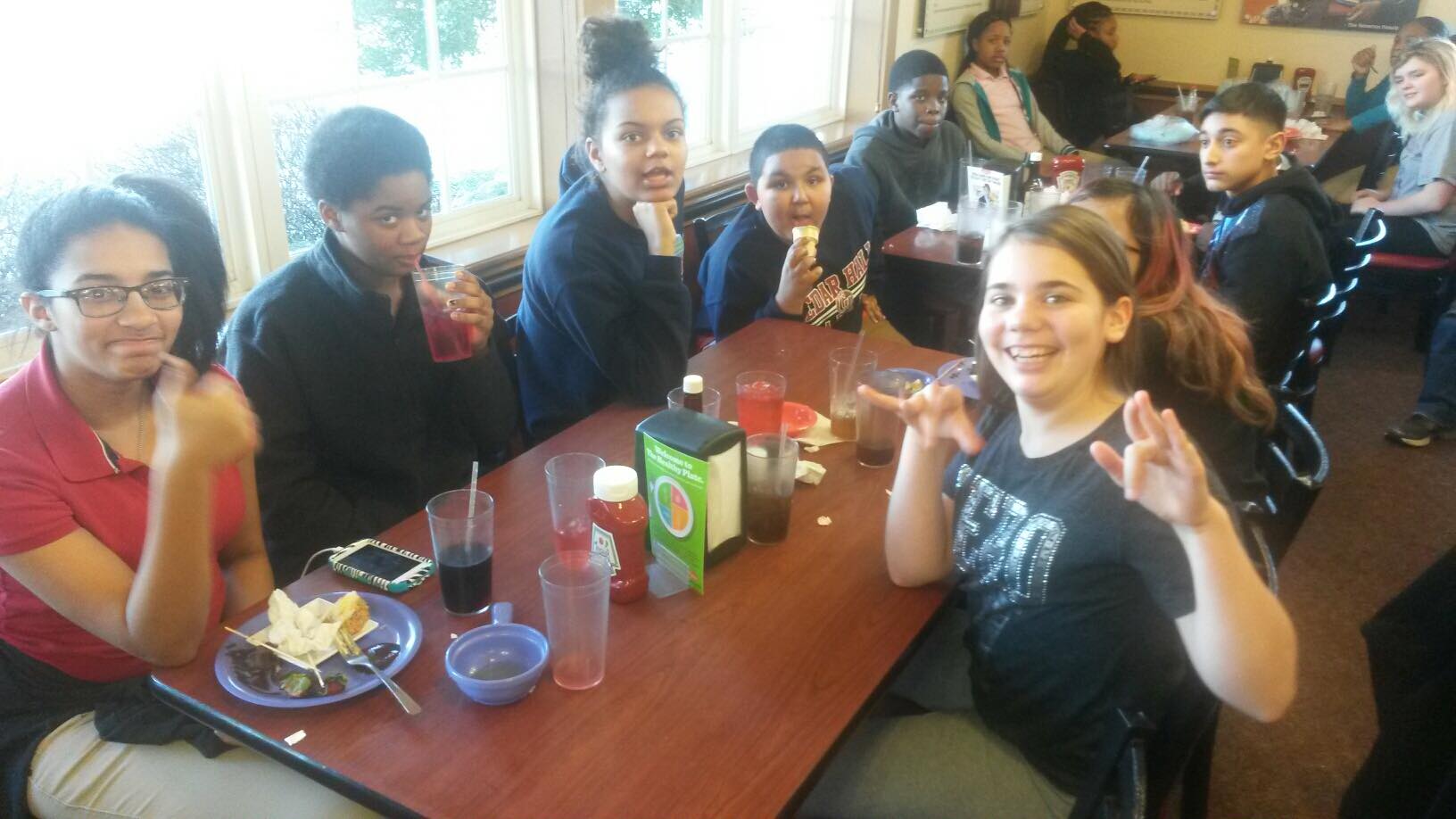 "Day 1 is under way. A little rainy, but we can handle it" – Jason Cullum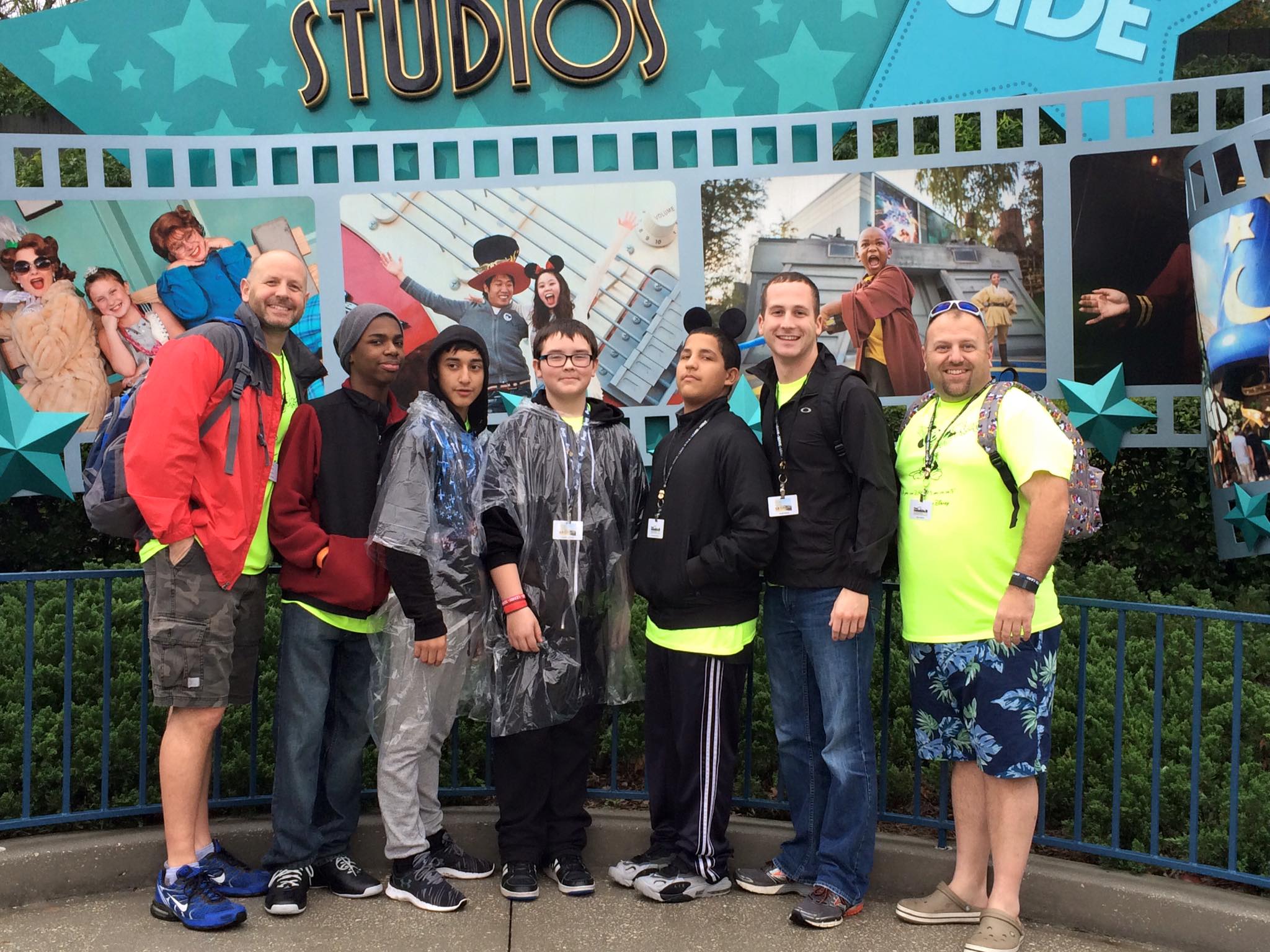 "Nothing like showing the kids the magic of 3D!"
Love the look on their faces! – Jason Cullum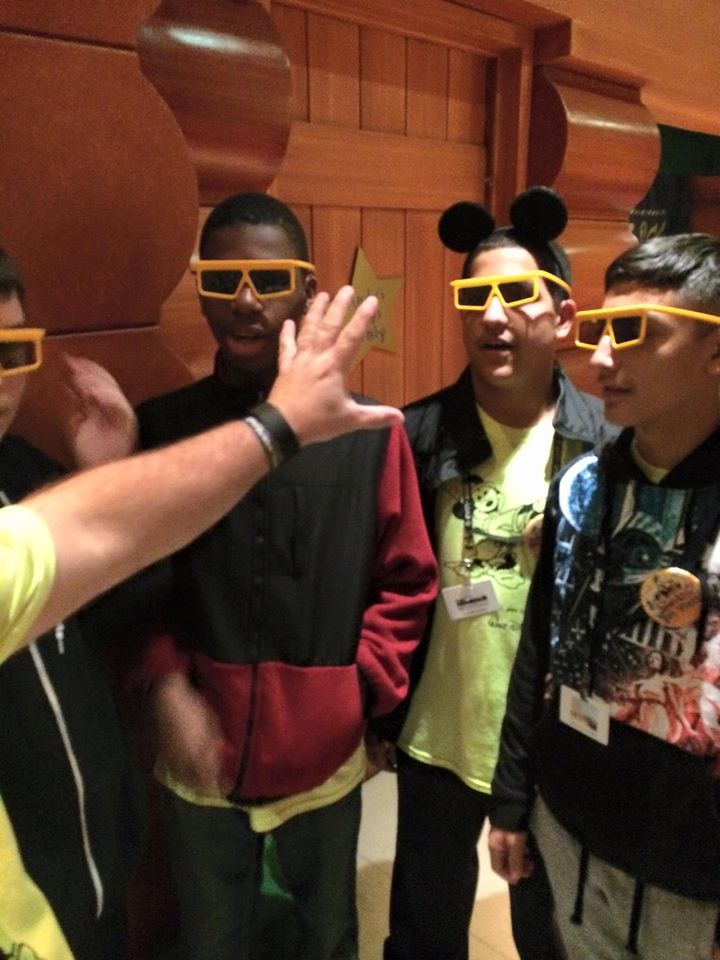 "The line for the Mt Everest roller coaster was a little long. Jacob H kept asking "Are we there, Yeti?" – Jason Cullum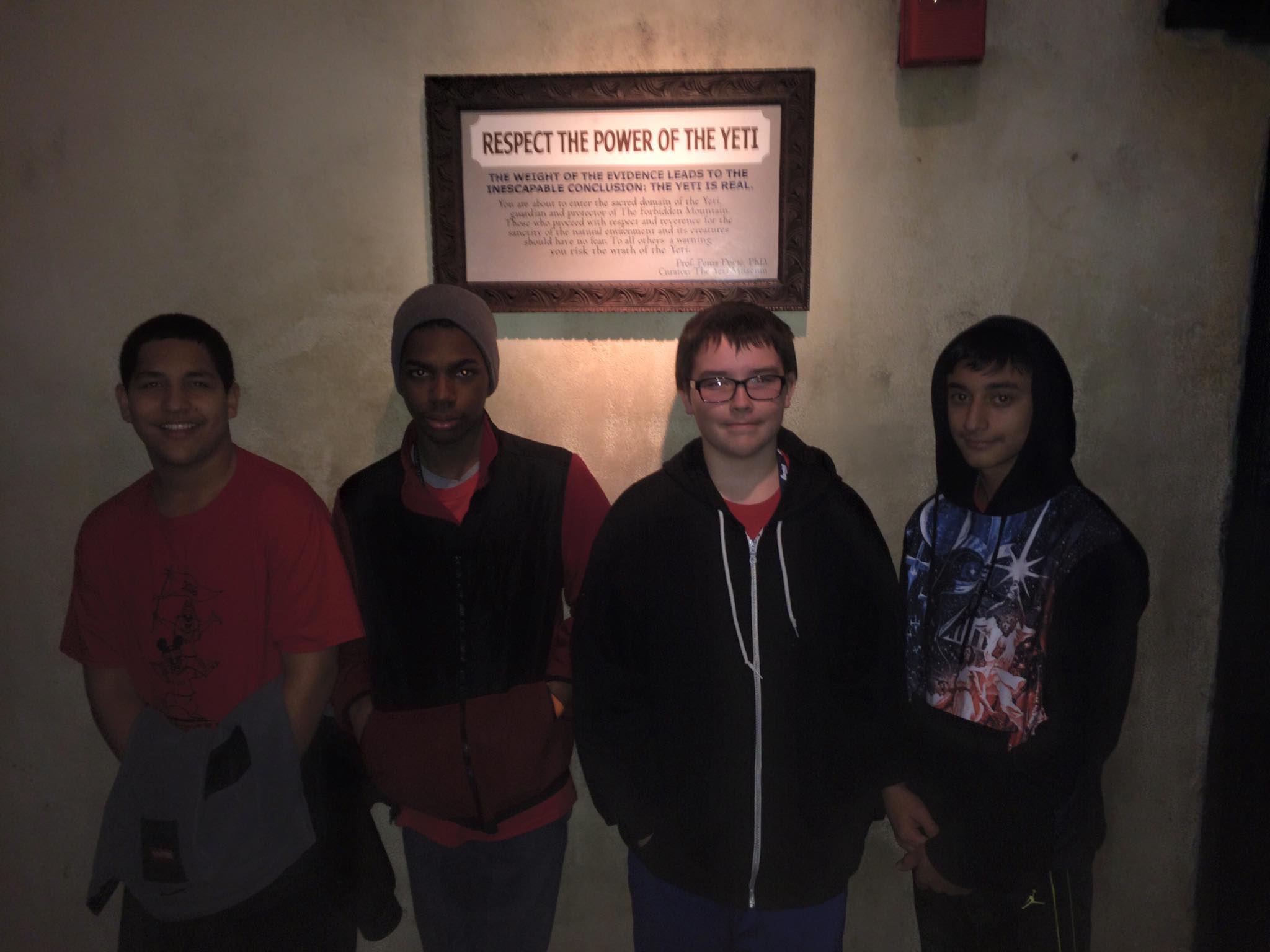 "Look at these smiles. I've really enjoyed following this Disney experience so far. I want to take a moment to thank anyone who donated cash, bought a candy bar, made baked items for our bake sale, bought a hot dog or hamburger from our cookout, bought some barbeque from our Big Dream weekend, donated items and or shopped at our huge rummage sale. Each and every one of you made this possible. YOU need to look at these faces and know that you were a part of their journey. This will be something they will never forget." -Shelly Cullum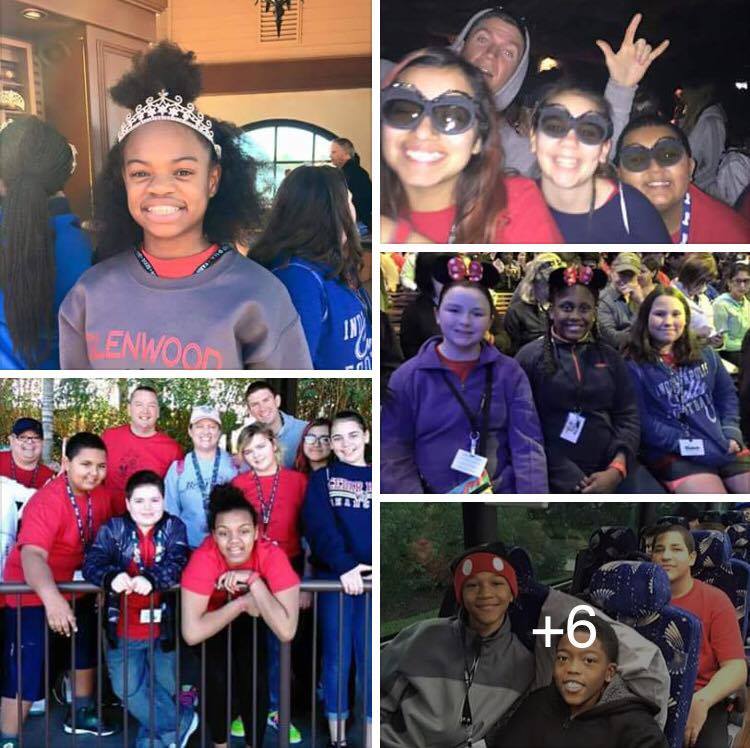 "It was Magic Kingdom day and it looks like it was magical. These pictures are just a few of the great smiles and laughs that were shared today. Memories in the making." -Shelly Cullum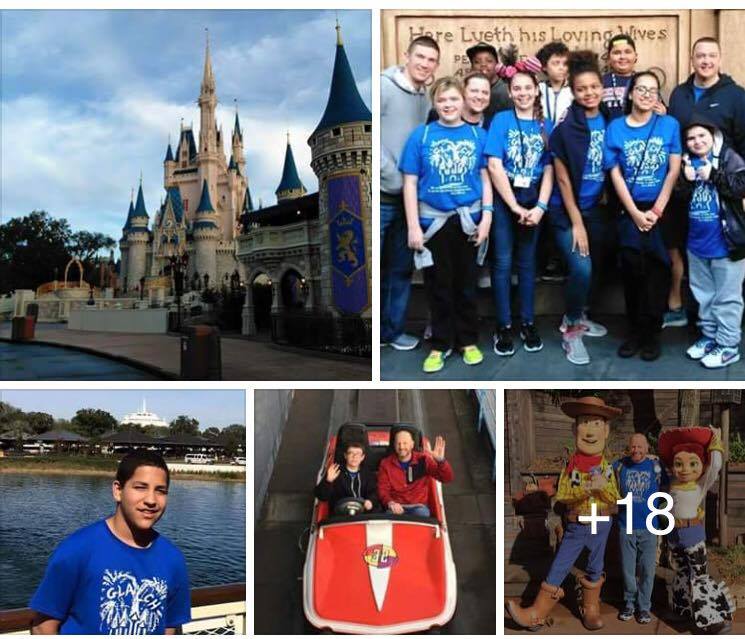 Okay… Last one! I promise!
"This bus ride is long, so this post may be as well. We're around Macon, Georgia and I'm reflecting on the events of the past four days. It's hard to understand how impactful this trip is without experiencing it first hand. There are several goals of this trip, that can't be accomplished by a day trip to Holiday World or Six Flags. We want these kids to learn that if they work hard and make the right choices, they can be rewarded for it. Most kids who are attending schools in economically depressed areas do not like, nor trust the police. I'm confident that forty kids will come home with an altered opinion of who we are. Even the ones who may have liked us beforehand, will forever see us differently. We don't drop them in a theme park and tell them to meet us at a set time, we go with them. We ride the rides, we meet the characters, we make fun of ourselves and each other, we randomly sing and dance and make fools of ourselves. The first day, they look at us like we're crazy, by the end, they're joining in with us.
We've learned many other things happen on these trips, such as bolstered self-esteem and belonging. One of the chaperones told me one of their kids said, "When we started this trip, I didn't have any friends and now I have three best friends!" The teacher said she knew this to be true and further added that the other kids said, "yeah, we didn't even know you." We've seen kids choose to spend their spending money on siblings or parents.
I'm so grateful that God placed me and Tamara Shelton Skinner in the same room together three years ago. I was speaking to the group about how much I admired Walt Disney's leadership when she yelled out that we needed to talk. I'm further grateful for Jason Cullum, who decided he would be the one to see this continue after the school didn't get the grant the second year. Jason has worked tirelessly to see this trip happen. We also had numerous financial sponsors, with the largest being Larry Bennett, and we can't thank all of you enough!
I've had a first hand seat to watching lives being changed this weekend. I think Uncle Walt would be proud." -Billy Bolin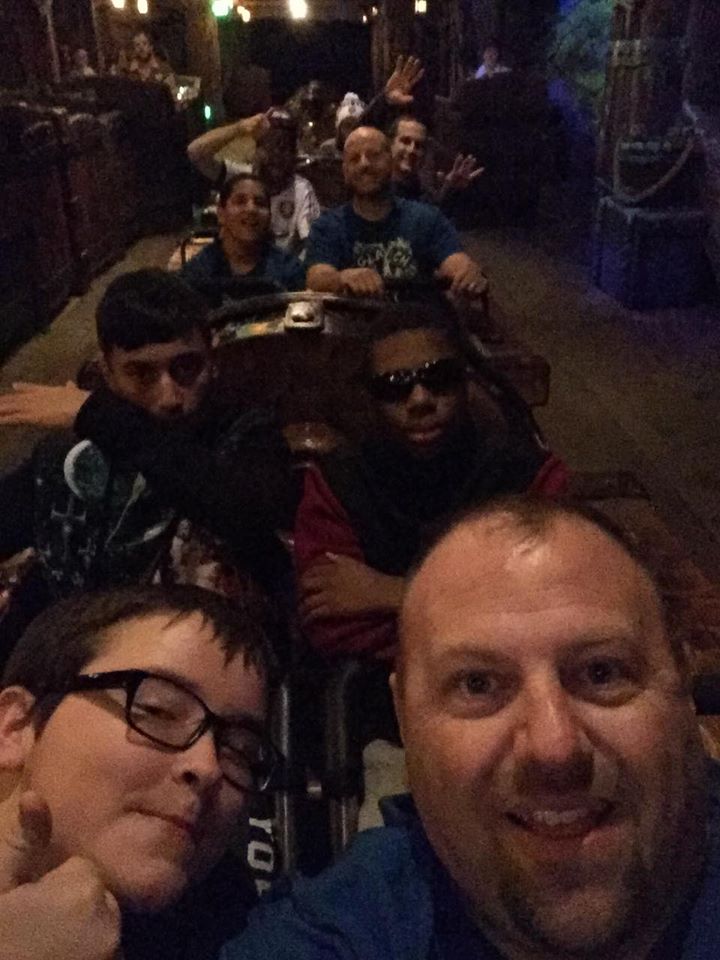 I hope you enjoyed them as much as we did!