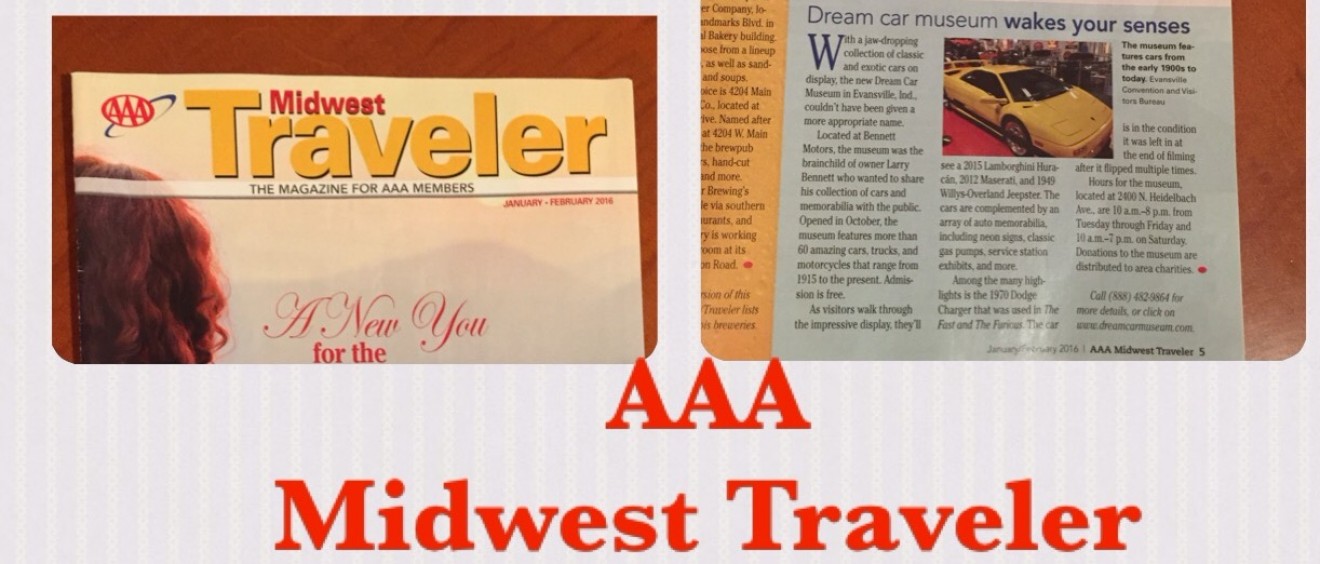 We were so excited to learn that we are featured in the AAA Midwest Traveler for January-February 2016 as a Travel Treasure.
This is the magazine for all AAA members.
It is an amazing Article starting out by calling our museum "…a jaw-dropping collection of classic and exotic cars…".
We are so very blessed with the honor and excited we can share all this history of cars and memorabilia with everyone who visits.
Thank you to everyone who supports us.
~The Dream Car Museum