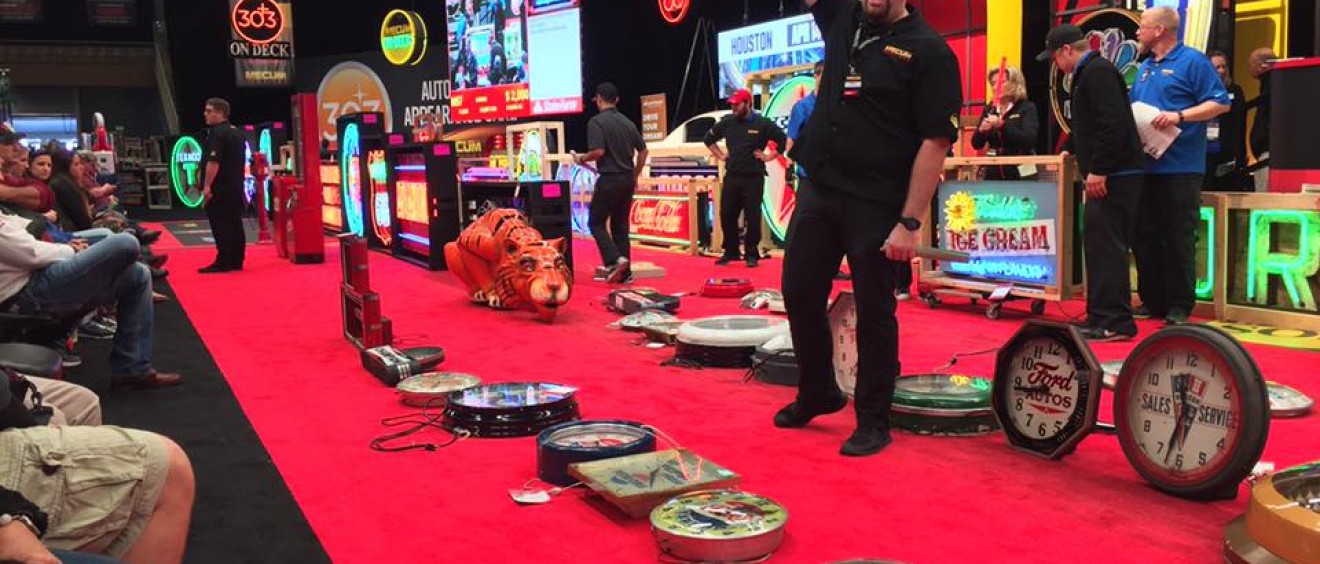 Dream Car Museum visits Mecum Auctions
Larry and his crew recently visited Mecum Auctions in Kissimmee Florida. I won't let the cat out of the bag, or rather the sign out of the crate yet but I will share with you a message from Jason, Museum Curator.
"Well, it's been an amazing day for the Dream Car Museum here in Kissimmee Florida. Let me tell ya. If you've been through the museum before and loved it, just wait till you see what we have in store for you coming soon. Be on the look out for a whole new look coming very very soon. As always, we look forward to seeing you!"
I don't know about you but that's enough to get me excited!
I promise to let you know when the new displays are up. I may even try to sneak some pictures for you!